Cleveland Local Section to celebrate National Chemistry Week Oct. 20-26, 2019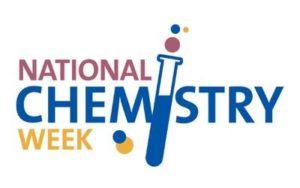 The Cleveland Local Section will be celebrating National Chemistry Week (NCW) October 20-26, 2019 with the theme, "Marvelous Metals."
To prepare for the celebration in October, GAK Day will take place in room W318 of the Dolan Center at John Carroll University on Saturday, September 14 starting at 8:30 a.m. GAK Day is the Grand Assembly of Kits Day for the Cleveland ACS Local Section's NCW celebration.
Individuals and groups interested in volunteering to help assemble the kits by counting, labeling, sorting, etc. all of the materials for this year's experiments should use the Contact page and select "National Chemistry Week" as the subject.
Please volunteer whether you're able to stay for an hour or all day. Friends and family, even if they have no background in chemistry or science, are ALWAYS welcome.
As always, our famous pizza lunch will be served around noon as well as snacks and drinks throughout the day.
NCW is a public awareness campaign that promotes the value of chemistry in everyday life. ACS members and chemistry enthusiasts celebrate NCW by coordinating events and communicating the importance of chemistry.