Registration for this event is now closed.
Overview
Expand your network at this unprecedented joint meeting between the Cleveland, North East Ohio (NEO) and Akron ACS sections!  Discover "Olon Ricerca Bioscience," an experienced chemical development company located in Concord OH, just 30 miles east of downtown Cleveland off of Interstate 90.
Please RSVP by Thursday, Oct. 10, 2019. A hot buffet from Food for Thought will be served, which will include a spring salad, ginger bourbon chicken with summer grilled vegetables, basil ratatouille, baguettes, and deserts.
Agenda
The Cleveland section executive committee will meet at 4:30 pm in the Mahagony room at Olon Ricerca Bioscience. If you are interested in learning about what we do and getting more involved, you are welcome to join us!
5:30 pm Networking
6:00 pm Buffet
7:00 pm Overview of company and tour by Michael Contenza
About the Speaker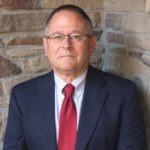 Michael Contenza
General Manager
Olon Ricerca Bioscience
Michael is currently the General Manager of Olon Ricerca Bioscience located in Concord, Ohio where he is responsible for business and operational activities.  Olon Ricerca Bioscience provides synthetic chemistry, process chemistry, analytical chemistry and engineering expertise that provides comprehensive support for successful development, scale-up and manufacture of small-molecule pharmaceuticals, intermediates, regulatory starting materials and performance chemicals on a contract basis.   In his current role as General Manager, Michael has direct responsibility for the operating units, quality assurance, environmental health and safety, and facilities management.   Michael's 40 years in the pharmaceutical and chemical industries has consisted of a broad range of operational and technical responsibilities including operational and business management; technology assessment, development and transfer; project engineering;  business and strategic relationship development;  capital planning and implementation;  quality/cGMP system development and compliance; and environmental, health and safety management.
Michael earned his B.S in Chemical Engineering from Case Western Reserve University and his M.S from Cleveland State University.   Michael is a registered and licensed professional engineer in the State of Ohio, in addition to being an active member of American Institute of Chemical Engineers and International Society of Pharmaceutical Engineers.  Michael also provide industrial advisory support to universities in the Cleveland Area.