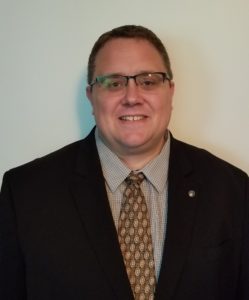 Past Chair Night
Wednesday January 15, 2020
4:30 pm Executive Committee Meeting
5:30 pm Social/Networking
6:00 pm Dinner
7:00 pm Presentation
Title of presentation: "The Cleveland Mousetrap"
By Dr. Michael Fricke.
Abstract:  James Conant is remembered as the scientific advisor to Roosevelt during the construction of the atomic bomb. Less well known is Conant's work during WW1. In 1918, Conant came to Ohio to build a secret factory now known as the Cleveland Mousetrap in a desperate race to counter German mustard.
Speaker Biography: Michael Fricke is a PhD chemist and current chair of the Akron American Chemical Society. Dr Fricke is an expert on arsenic chemistry and discovered dimethylthioarsinic acid (DMTA) which has proven to be a key metabolite in the toxicity associated with low-level chronic arsenic consumption. 
DINNER RESERVATIONS:  Please RSVP by Saturday, January 11, by filling the online registration form (https://www.acscleveland.org). Dinner will be buffet style and will include appetizer/vegetarian selections such as Hummus, Baba Ghannouj and Tabooleh, and the following hot dishes: Shish Tawook (chicken shish kebab and veggies), Rice, Kebeh (ground beef), Oven-baked Chicken and a Lamb Lebaneese dish. At the event, we take credit cards, checks made out to "Cleveland ACS", or cash. The cost is $20 for members, non-members and guests, $10 for retirees or unemployed, and $5 for students. Past Chairs of the section are complimentary.