Sorry but this event has been cancelled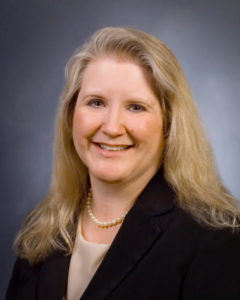 Education Night
Schedule:
4:30 pm: Executive Meeting
5:30 pm: Social/Networking
6:00 pm: Dinner
7:00 pm: Awards followed by presentation
Title: NASA Glenn Research Center's Facilities and Testing Contributions to the Artemis Mission
By Deborah L. Waters, Chief of the Test Facility, NASA Glenn Research Center
Abstract:  NASA Glenn Research Center (GRC) is at the forefront of testing for the Artemis Mission.  Test facilities and technologies at GRC will help enable the newest mission to the Moon and beyond.  GRC specializes in electric propulsion, power systems, thermal/cryogenic management of fluids, in-situ resource utilization, space simulation testing and other technologies that are essential to human exploration and habitation going forward.  Under Artemis, the Orion capsule is currently being tested for the harsh space environment through thermal vacuum, acoustics and vibration testing at Plum Brook Station in the Space Environments Chamber.  The Gateway will be a Lunar outpost that will enable transfer to the Lunar surface and eventually serve as a gateway to Mars.  The first module of the Gateway is the Power and Propulsion Element (PPE) which will provide power to the Gateway, maintain position and communication between the Gateway and Earth.  The GRC-led PPE contract was awarded to Maxar and relies on testing the electric propulsion thrusters and power processing units for many years at GRC. By 2024, the next man and first woman will land on the Moon.  Surface power and in-situ resource utilization, of which GRC plays a vital role in the Agency, will be technologies needed for efficient and successful habitation of the Moon.  This presentation will discuss the technologies and facilities needed for this exciting next step for NASA Glenn.
Bio:  Deb Waters has both her Bachelor's (1992) and Master's (2014) in Chemical Engineering from Cleveland State University.  Ms. Waters is currently the Chief of the Test Facility Management Branch, in the Management Integration Division of the Facilities, Test and Manufacturing Directorate at NASA Glenn Research Center.  She was the Space Simulation Facility Manager prior to her current position where she worked with many of the chambers that enable electric propulsion, in-situ resource utilization and power management.  For over fifteen years, Ms. Waters worked in research in space environmental durability of materials and coatings.  She has been a mentor to dozens of student interns over her 18 years at GRC after being an intern herself at GRC while she was an undergraduate chemical engineering student.  Prior to coming back to GRC, Ms. Waters worked for Sherwin-Williams developing aerosol coatings and products for Krylon and Sprayon for over seven years.  She is married with two children attending college to become high school teachers (one in chemistry/physics and the other math!).
Plated dinner will be served.
Please select between:
Breast of Chicken Piccata 
Or Marinara Pasta (Vegetarian option)
Served with beverage station, house salad, warm rolls and butter, garlic mashed potatoes and Chef's Vegetable.  The dessert is Cheesecake with fruit topping.
Please RSVP by Saturday April 4th, 2020.
Registration: