Join us as we celebrate the 2023 winner of the Edward W. Morley award, Prof. Ryan Bailey of the University of Michigan.
Registration by June 22
Thursday June 29th Michaelson & Morley Restaurant, Veale Center
Case Western Reserve University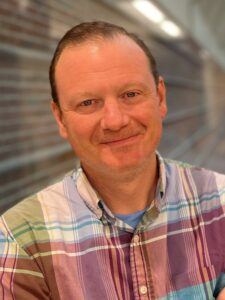 Dr. Ryan Bailey, Robert A. Gregg Professor, Department of Chemistry, University of Michigan
Multiplexed Biomarker Analysis to Improve Diagnostics of Infections and Infectious Disease
The concept of precision medicine is predicated on an ability to comprehend a patient's disease state in a highly informed manner that ideally illuminates an effective treatment strategy. While commonly discussed in the context of diseases that progress relatively slowly, such as cancer, where genotyping has proven valuable in understanding somatic mutations, the application of precision medicine to infections and infectious diseases can be more challenging—especially for rapidly progressing conditions. To this end, our group is developing multiple technologies that aim to increase the depth of biomarker analysis that can be performed in a clinical laboratory setting. One such technology leverages well-established semiconductor fabrication methods to create highly multiplexed and robust silicon photonic biosensor arrays that are extremely sensitive and readily scalable to emerging challenges in point-of-care clinical diagnostics. Furthermore, the rapidity and multi-marker analytical capabilities of this technology assays offer benefits over conventional clinical diagnostic tools. In this talk I will discuss applications of this technology in the early detection of acute infections, longitudinal monitoring of emergent infections, and stratifying the risk of latent disease reactivation.
Social with drinks: 5:30pm
Dinner: 6:15pm 
Morley Award Presentation and Address: 7:15 – 8:30pm
First Course:
House Salad – mixed greens, kalamata, feta, red onion, tomato, cucumber, red-wine vinaigrette
Entree choice of:
Grilled Faroe Island Salmon – roasted fingerling potatoes, grilled asparagus
Grilled Strip Steak – rosemary potato puree, broccolini, chimichurri sauce
Roasted Airline Chicken Breast – roasted tomato, spinach, roasted sweet potato, cranberry,
beurre blanc
Wild Mushroom Tart – caramelized leeks, almond cream, baby carrot, beet reduction
Dessert Course:
Registration: