2023 Heller-Dabrowski Award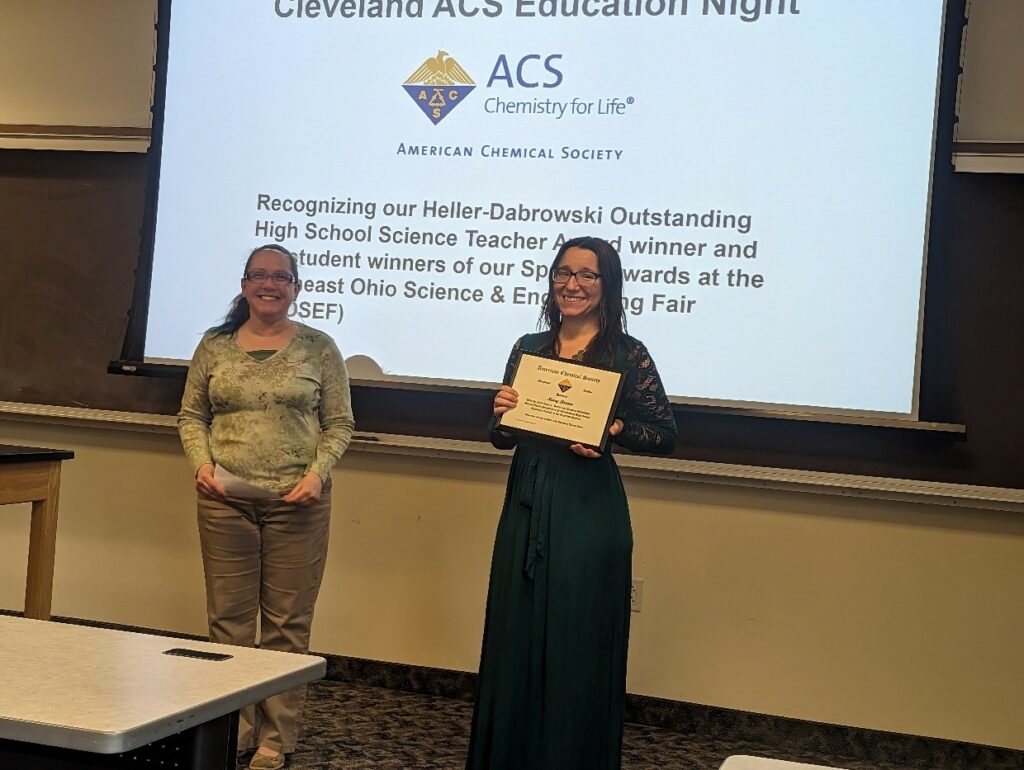 The Cleveland Section of the American Chemical Society annually sponsors an award to recognize an outstanding high school chemistry teacher in the Cleveland Section. The award is named for Irene Heller of North Olmsted High School and Betty Dabrowski of Magnificat H.S. in recognition of their contributions as outstanding high school chemistry teachers and their service to the Cleveland Section.
We are pleased to award Mary Brown this year's Heller-Dabrowski Award. Sarah is the Chemistry and AP Environmental Science teacher at John Marshall Engineering School. In addition to teaching the content in Chemistry and Environmental Science, Mary provides a broader range of learning by bringing in industry partners and providing scientific research opportunities for her students to help them develop into lifelong learners. She clearly has a commitment to teaching and demonstrating that science truly is a process not a list of information. Mary is also the founding advisor of the Environmental Sustainability Club at John Marshall and is active with the Civics 2.0 club increasing voting awareness and encouraging students to participate in the democratic process. Mary was recognized at the Cleveland ACS's annual Education Night meeting on April 19, 2023 held at John Carroll University.