September 15, 2022 Meeting: Joint Meeting with Akron ACS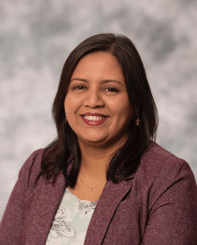 "Lessons in Product Development: How to and how not to develop in light of chemistry, business and regulatory". Dr. Shubhamita Basu, Lubrizol
Shubhamita (Shubha) Basu has been with The Lubrizol Corporation for 15+ years where she has held different technical and commercial roles. Shubha has worked extensively in developing friction modifiers and other new chemistries for engine oils and limited slip gear oil applications. Currently she is the North America Product Manager where she manages the hydraulic fluid, industrial gear oil and turbine oil portfolio. Shubha earned her PhD in Chemistry from Case Western Reserve University, Cleveland, OH in 2007 and an MBA from Cleveland State University in 2016. Additionally, she has BS and MS degrees in Chemistry from the University of Calcutta, India.  Shubha has published several scholarly papers including journal articles and patents and has presented in national and international conferences.
5:30 – 6:30 PM Networking
6:30 PM Buffet Meal
7:15 PM Presentation
R.Shea Brewing – Canal Place
540 South Main St
Akron, OH  44311
Cost is $15 or $10 for students
Veggies, Salad, Pork Sliders,
Assorted Pizzas, Cash Bar
Registration via Akron Section website, AkronACS.org.