Obituary – Norman Weston Standish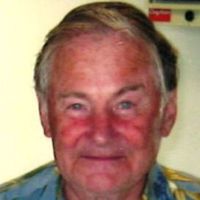 Born in Marion, Iowa, 4 April 1930, he was a 10th generation descendent of the historical Myles Standish.
Beloit College awarded him a B.S. in 1952. His education was interrupted in 1953 when he was drafted for the Korean War. Resuming the education, he earned M.S. (1958) and Ph.D. (1960) both in Chemistry from Purdue University.
In 1960, he began a long and productive career as an industrial chemist with Sohio/British Petroleum in Cleveland, Ohio. He served in various capacities until retirement in 1993.
Norm was a member of the ACS Cleveland Local Section, serving as Chair in 1968 and as a Councilor from 1969-1980 and 1994-2000. On the national level, he was active in the Petroleum Division 1978-2008, Chair 1996-97, Councilor 2002-2006; the Fuel Chemistry Division 2002-2008; and the Professional Relations Division 2006-2008. He was a member of the Board Committee on Economy and Professional Affairs 1996-2000 and 2004-2006.
He was President of the Cleveland Technical Societies Council in 1976-7, a Fellow of The American Institute of Chemists, and a member of Sigma Xi and Alpha Chi Sigma.
In 1956, Norm married Ingrid Charlotte Jueschke. They had three children: a son, Christopher Brian Standish, and two daughters, Robin Allison Standish Hicks and Dr. Hilary Anne Standish.
Norm's ancestral home in Lanark, Illinois, was repurposed as The Standish House Inn, a Bed & Breakfast, opening in 1988. He and Ingrid took up residence there in 2000.
In his later years, Norm battled dementia, a tragic fate for an exceptional mind. He died 28 October 2019 in Freeport, Illinois.
I knew Norm as a consummate gentleman, a trustworthy colleague, and a most generous friend. He will be missed.